[name]
Honeyflow Farm &
the Beeswax Candle Shop
Holiday Specials
Through the end of the Year!

Can not view this newsletter? [view online link]
Thanks for a Great Season

We have finished our season in the vineyard and Pat & I would like to thank everyone who visited us. The grapes and honey are all harvested, cleanup is under way and the honeybee colonies are wrapped with insulation for the winter.


We wish everyone a wonderful season as we enter the Holidays. Bill & Pat Schnute

A Quick Look in this issue....

Special offers for the Holidays..

Possible honey shortage...

Favorite Wine, Mead and Grape Links

Do you want to become a beekeeper?... Using honey in Christmas recipe...




Exclusive Offer!
Free Shipping on Orders Over $85
Free Beeswax Tree Ornaments With All Orders

We are Different than other
Christmas Candle Shops

We want to decorate your Christmas Tree with Discount Free Beeswax Candles!

For every $25 of product ordered, we will AUTOMATICALLY include a FREE BEESWAX CHRISTMAS TREE DECORATION!

WE WILL ALSO SHIP YOUR ORDER FREE WHEN YOUR ORDER EXCEEDS $85

(Some heavy objects, like cases or gallons of honey are excluded from this)

NOTE - If you would prefer to have tealites, like we have done in previous years, you will be able to do so when you order and check out, just mention it to us in the comments area when you checkout.

Connect on
Gibberfish
New Items on our Christmas Decorations Page
We have Many Decorative Beeswax Candle Christmas Tree Ornaments in various selections.
NEW! Buy a set of 4 Crosses and a Note ($10.25)
NEW! Buy a Huge Bulk Bag of 24 Beeswax SMALL Crosses - 30% Discount ($28.70)
Buy a Huge Bulk Bag of 12 Beeswax LARGE Ornaments - 30% Discount ($36.25)
Buy a Huge Bulk Bag of 24 Beeswax SMALL Ornaments - 30% Discount ($28.70)
News from the Honey Farm
Washington has also affected the price of honey and caused a shortage. This is what I am hearing from many local beekeepers. The supply chain issue is affecting large Honey packaging outfits from getting their tankers of Chinese honey unloaded. Many packers are turning to local producers to fill the gap - local honey is in extremely high demand. There is a possiblity that the cost of honey may be going up. It has been pretty stable until now.
Some Really great stories on beekeepingbasic.com/
+ Follow Gordon Ramsay's Idea And Use Honey in This Christmas Recipe - Go to the article...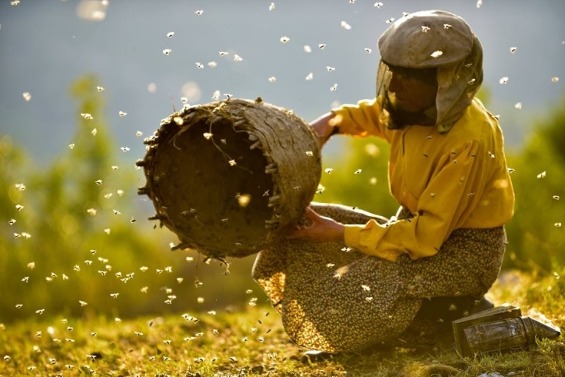 +
"Honeyland" Documentary Entered the Shortlist for an Oscar Nomination!
- Go to the article..

.
News from the Vineyard
To unsubscribe from this newsletter, click this [unsubscribe link]! Or update your name, email and group subscriptions via [manage subscriptions].